VPNm2.com > How to create new connection
Step06. Click "Start" on the left bottom. Then click "All Programs".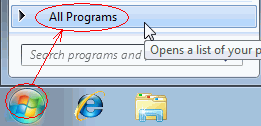 Step07. Find and click "VPNm2" in the start menu. Then click "Create new connection".
Step08. [Optional when UAC enabled on windows vista/7] Click "Yes" when windows want to confirm changes.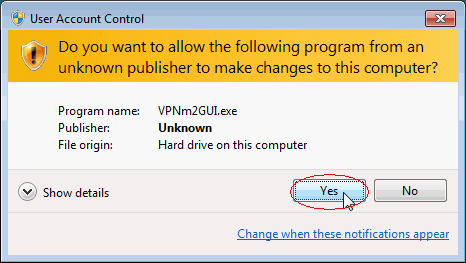 Step09. Enter IP address, your username, your password, which is sent from your VPN service provider. Then click "Create" button to create new connection.
Please NOTICE: Below image is only for example. It's NOT free trial account. You should contact with VPN service provider to get correct IP address/username/password.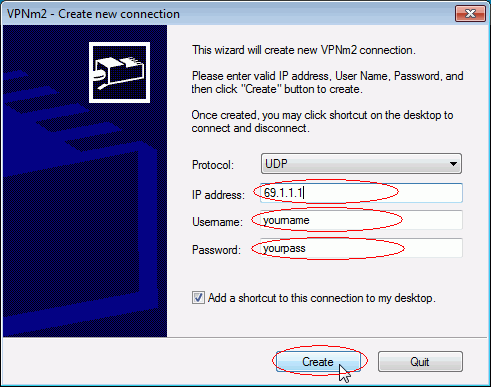 Step10. Once created, you will notice a connection shortcut on desktop. You may click connection shortcut to connect or disconnect. Now you may click "Connect" button to connect VPN.